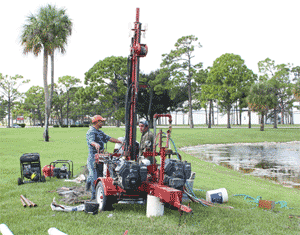 Rainforest Irrigation is a licensed and insured well driller company that provides a diversity of well services including installation of new wells, well treatments (rejuvenation), well repairs, and well abandonments. One of our small and compact well rig allows us to fit in the most confine areas with the capacity to drilling wells up to 4 inch in diameter to maximum of 250 feet deep using our compact rotary drilling machine.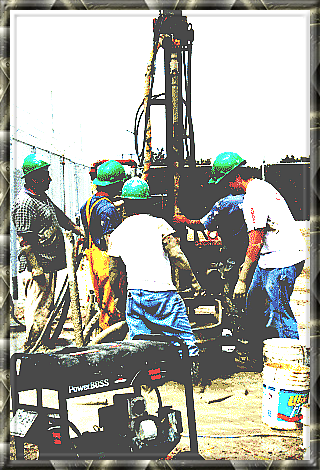 Commercial and Residential: Checks of existing wells, well (rejuvenation) for wells that are not producing, abandonment of existing unused wells, and installation of new wells.
Our company can provide you or your business with a well only or a well and pump package to meet your needs.
Agriculture: Our company has installed numerous wells, as well as repaired and abandoned artesian wells for agricultural concerns throughout the state of Florida.
Vertical Geothermal Wells: Our company is a certified installer IGSHPA for ground loop system for heat exchange; commonly used for heat pump (AC) or pool heating system.
Our staff is ready to assist you in your water needs (fluent in English and Spanish) 6 days a week, Monday-Friday 7am-5pm EST and Saturday 7am-4pm EST.