Irrigation Services
---
Rainforest Irrigation's services is a well rounded services which include: installation, repair, service and design of all types of Irrigation/sprinkler systems:
Latest controller system, electrical, hydraulic, and mechanical valves

Emission device (rotors, sprays, impact, low volume drip)

Repair and installation different type of pipe materials( PVC, galvanized, High density polyethylene and others)

Pump system (Irrigation, jet, and pools) wells (shallow and artesian) complete design.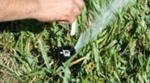 Maintanence
Complete system checks and repair of sprinklers, valves, controllers, and pumps as needed. also, will notifide of any other deficincies to the landscape during the system check.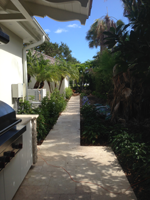 Installation
Complete design and installation of irrigation system from it water source to it final sprinkler head.
Repairs and audit
Repair of any damge sprinklers, valves, pipes, controllers, pumps, and well.
Audit provides a full inspection of the water distribution system thus recommending the nesesary adjustement and changes needed for an optimum irrigation efficincy.